John Morris Founders Award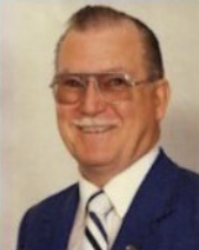 JOHN R. MORRIS: Founder of PROBUS Clubs in Canada, First President and Managing Director of PROBUS Canada, President Emeritus.
 
DESCRIPTION: PROBUS Canada established the JOHN R. MORRIS FOUNDERS AWARD to honour its founder and to recognize his lasting legacy of extraordinary contribution, achievement, and commitment, together with the excellence of character which permeated all his activities both within PROBUS and within the community at large.

AWARD: this exclusive conferment, THE JOHN R. MORRIS FOUNDERS AWARD, will recognize a member of PROBUS who has demonstrated the spirit of PROBUS beyond meritorious service through outstanding extended and extensive service in the advancement and expansion of PROBUS reminiscent of John R. Morris, and brings positive recognition to PROBUS from the community at large.

This award recognizes one who inspires a high level of commitment, sets a benchmark for others, and has made a lasting impact on PROBUS, and demonstrates a compelling vision of the future.
This title will be awarded only after considerable study of the character, participation, and achievement of a candidate by PROBUS Canada through documented support from the candidate's club, the District Director, and at least one knowledgeable Officer of an adjacent club.
---
Recipients of the John Morris Award