PIONEERS IN CANADA 1985-95
Donald Wagg, Victoria, B.C.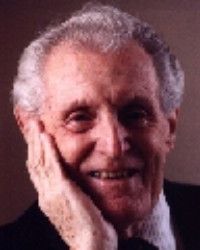 The impetus for growth of PROBUS on Vancouver Island was due in large measure to the hard work and leadership of Don Wagg, a Past President of the Rotary Club of Victoria. Don was made aware of the existence of Probus when he was invited to a meeting of the Probus Club of Latchford, Cheshire, England where his brother George Wagg was President. This led his Rotary Club to sponsor the very successful PROBUS CLUB of Victoria.
Following a number of presentations to Rotary Clubs new PROBUS CLUBS were formed under his guidance at Saanich Peninsula, Parksville, Oak Bay, Saanich, Duncan, and Ladysmith.